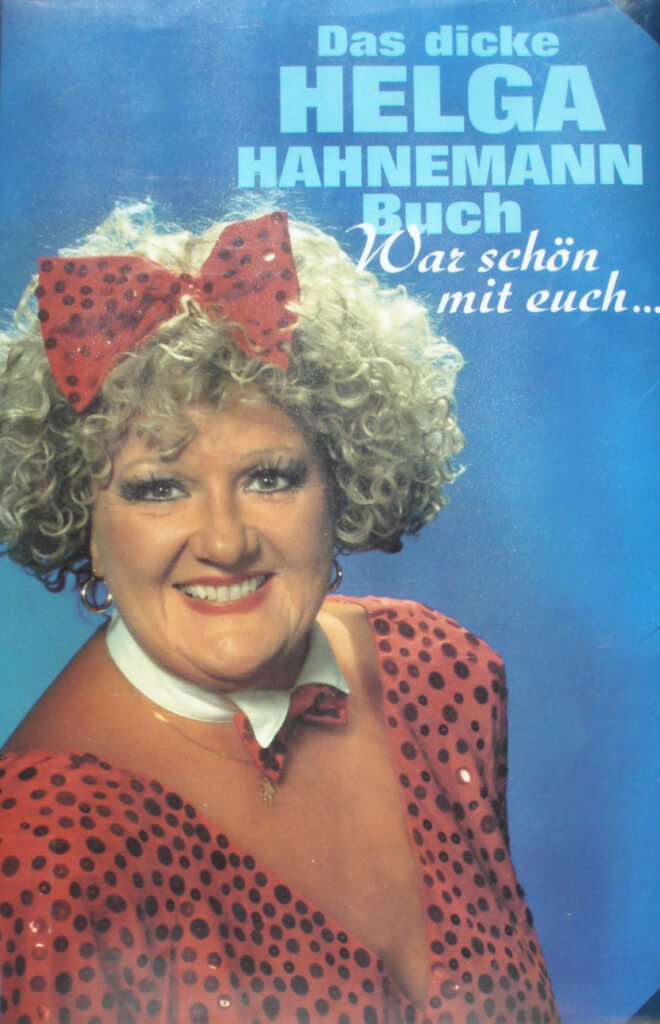 Helga & Harald
Zwei Berliner Originale
Zwei Berliner Originale, die in Berlin für Lebensmut gesorgt haben als die "Lichter an u. aus gingen". Helga Hahnemann 1937 bis 1991, Harald Juhnke, 1929 bis 2005, lebten in Berlin Ost u. in Berlin West. Meine HH Tour führt in den Bezirk Mitte, die HJ Tour führt durch den Bezirk Charlottenburg.
Helga & Harald
Two Native Berliners
Two native Berliners, "couraged & smart", Helga Hahnemann, 1937 to 1991, Harald Juhnke, 1929 to 2005, lived in different parts of Berlin. HH in Berlin East and HJ in Berlin West. My tour about HH guides through downtown "Berlin Mitte", my tour about HJ guides through the district Charlottenburg.
Starts
Start: 11-13.00: Helga: Main-Entrance RevueTheater "Friedrichstadt Palast, Friedrichstr. 107,10117.
Start: 11-13.00: Harald: Main-Entrance Berlin-Zoo, Olof-Palme-Platz, Budapester Straße, 10787 Berlin.